Workshop "Archlinexp in architecture, non-beam floor solutions and lightweight concrete"
On December 27, 2019, the Faculty of Civil Engineering of Ton Duc Thang University (TDTU) organized a seminar aimed at creating favorable conditions for students in architecture, planning and construction approached and learned practical experience from the businesses. Attending were the lecturers of the faculty, students and leading experts in architecture and sustainable construction. At the same time, this is an opportunity to create a quality learning environment, attach to reality and expand the cooperative relationship between faculties, TDTU with experts and professional organizations.
The speakers this time are architect Steffen Engel (managing director of ENCON Vietnam) and Engineer Hoang The Nam (director of N-EPS, alumni of TDTU ). Valuable knowledge about the application of ArchlineXP software to flexibly implement an architectural project; The superior advantages of rendering optical images from 2D processing are the interesting and useful features of this software compared to the present. As well as lightweight concrete solution in architectural works, it brings the convenience of construction time, reducing the load, exceeding the span and good sound insulation of this material.
The seminar attracted more than 100 students participating. In particular, practical answers to the theoretical principles you have learned in university. Besides, this occasion will be an important bridge as well as an opportunity for students to practice and work at companies in this field. Summary of workshop, Dr. Ngo Le Minh, thanks to the speakers and businesses attending.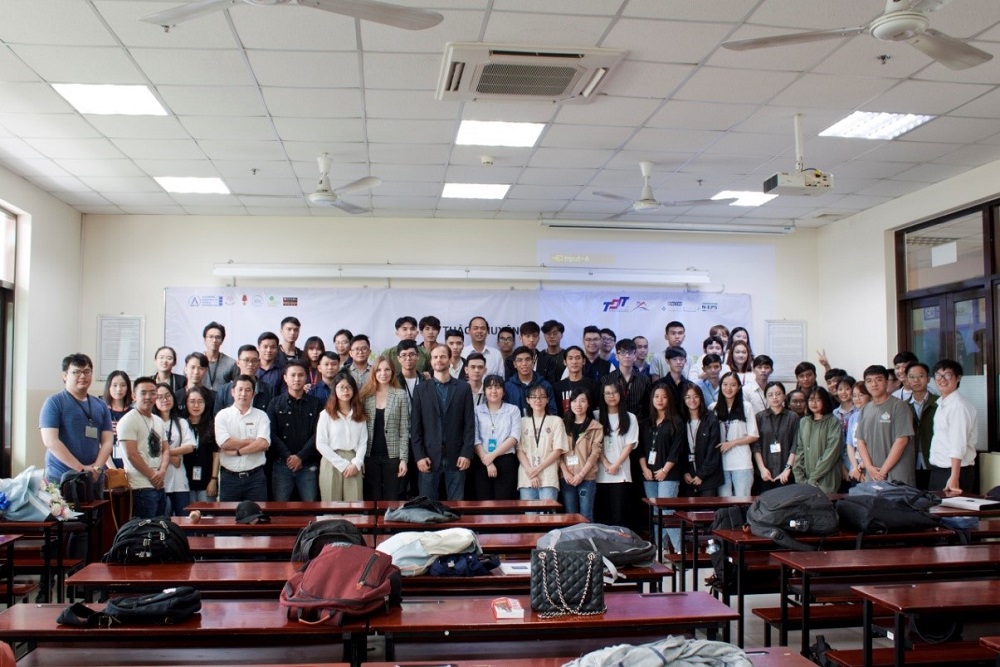 Speakers Steffen Engel, Xenia Panfilova, and ENCOL Vietnam company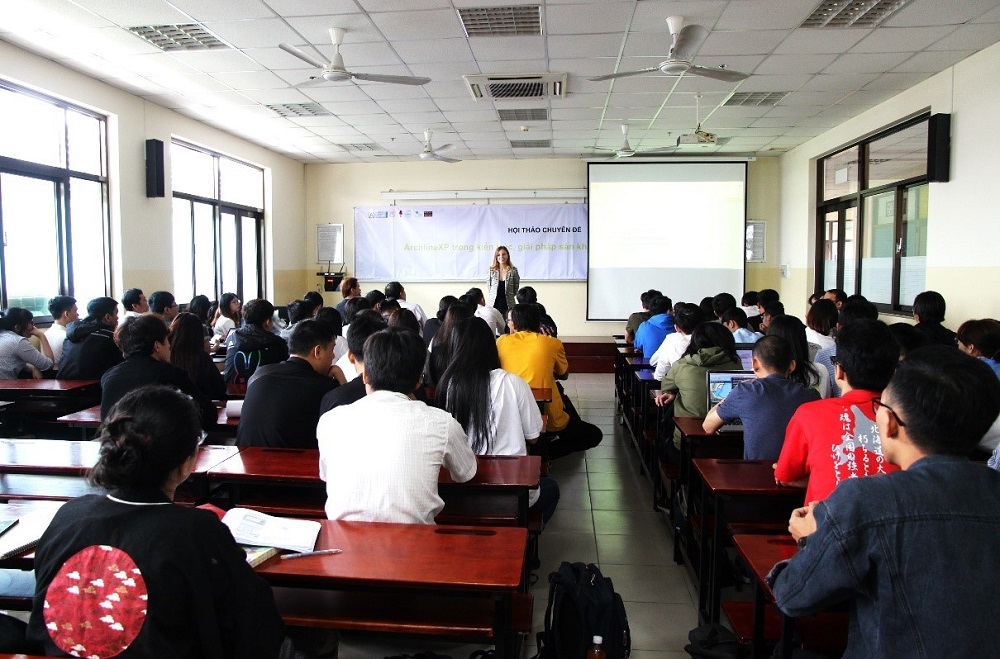 Speaker Xenia Panfilova presents practical projects with ArchlineXP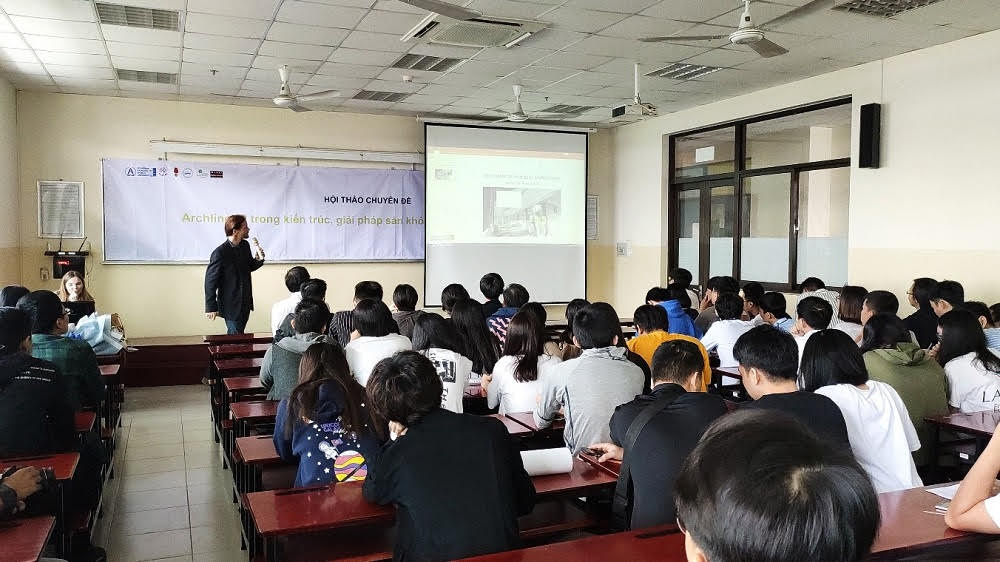 Architect Steffen Engel shares some practical design experience, the issue of using software in the implementation of architectural projects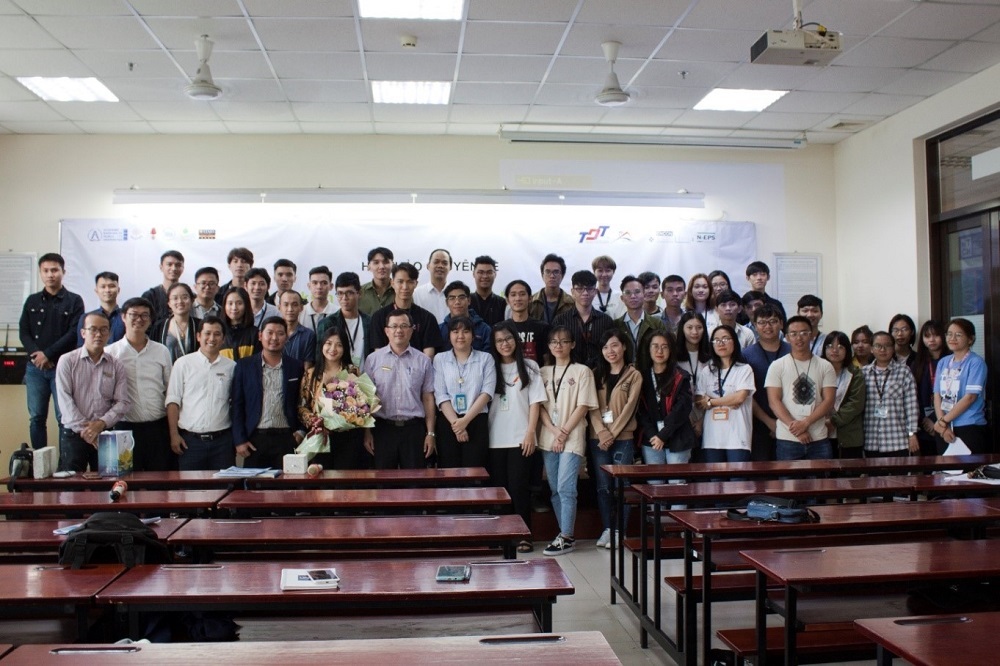 Representatives of TDTU give flowers and souvenirs to the speakers.