ONLINE QUALITY ACCREDITATION FOR BACHELOR OF ENGINEER IN URBAN AND REGIONAL PLANNING ACCORDING TO THE INTERNATIONAL QUALITY STANDARDS OF FIBAA
Bachelor of Urban and Regional Planning - Faculty of Civil Engineering will participate in panel interview sessions on 25, 27, and 28 May, 2021. The event aims at accrediting the study program's quality according to the international quality standards of FIBAA.
FIBAA (Foundation for International Business Administration Accreditation) is a quality assurance organization, accredited according to the standards of the German Accreditation Council. The task of quality assurance lies within the responsibility of higher education institutions, FIBAA supports them in accrediting, evaluating and developing educational institutions and programs around the world, promotes quality and transparency in academic education. Due to high requirements on accreditation criteria such as: program design, facilities, service quality, internationality, practical applicability, quality of learners, quality of lecturers, etc. So the FIBAA accreditation is one of the best and widely recognized in the world.
Bachelor of Urban and Regional Planning Programme has been ensured the quality assurance and improvement of the curriculum that guarantees graduates to meet the needs of the labor market in the internationalization context.
The study program of Urban and Regional Planning can be found here https://civil.tdtu.edu.vn/chi-tiet-nganh/2020/gioi-thieu-nganh-quy-hoach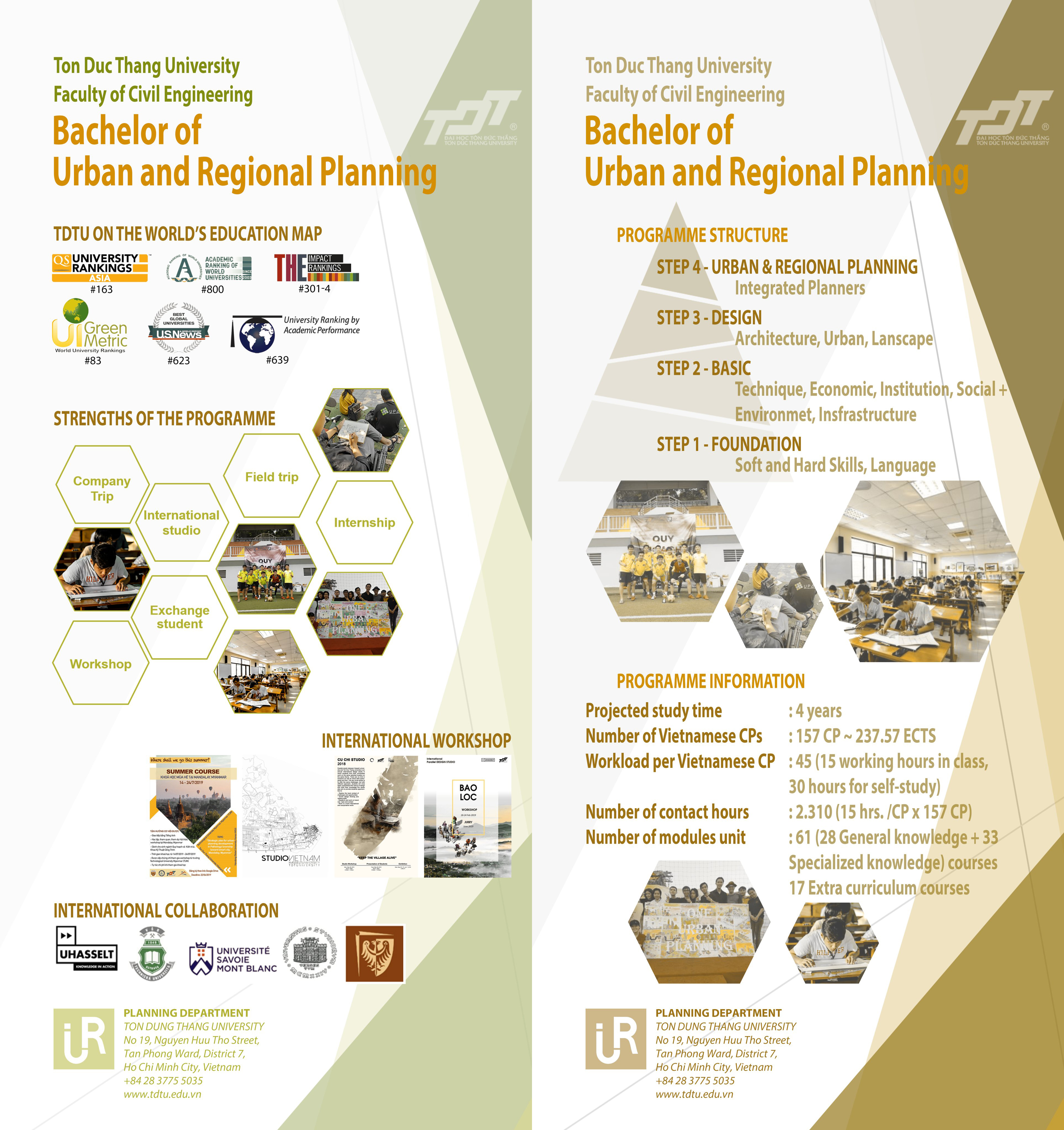 Introduction poster of Bachelor of Urban and Regional Planning Programme